How to install Python on Windows - For beginners with pictures
1. Access the Python installation package website: here
2. Look for the Python version that you want to install then download it. I will recommend beginner to download the latest Python version.

3. Click either the Python version number or "Download" button in the figure below in order to enter the download page. Therefore, scroll to the end of the page to look for Python installation packages for each platform.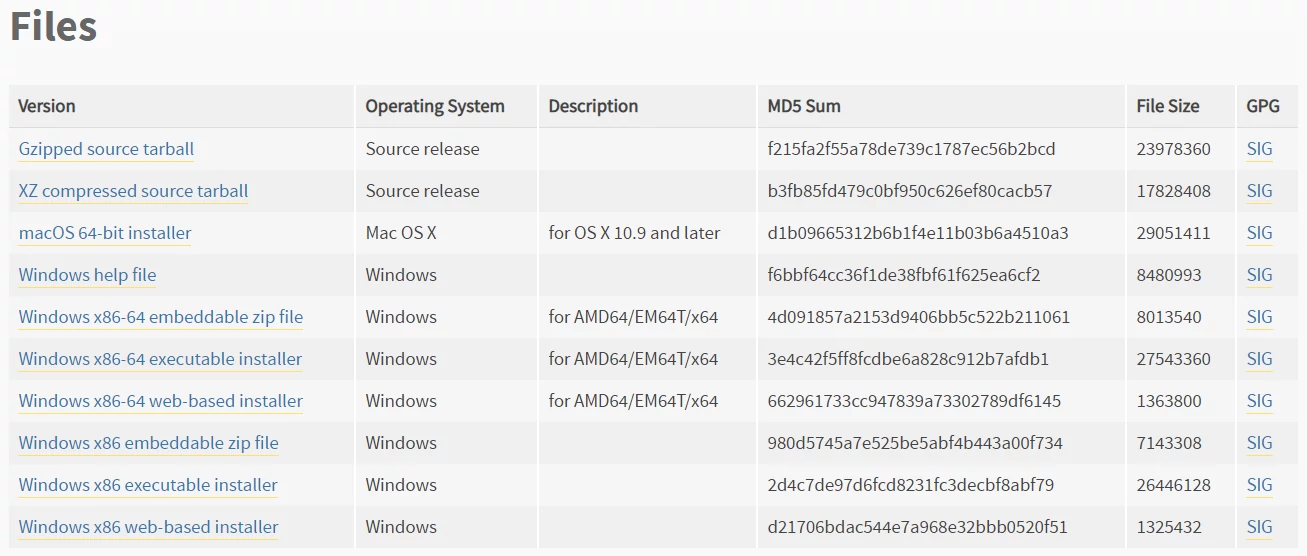 3.1 Explanation of the prefix:
a. Starting with Windows x86-64 is a 64-bit Python installer
b. Starting with Windows x86 is a 32-bit Python installer
3.2 Explanation of the suffix:
a. The embeddable zip file is a green, installation-free version in .zip format, which can be directly embedded (integrated) into other applications.
b. The executable installer is an executable program in .exe format. This is a complete offline installation package. (Generally, you can choose this)
c. The web-based installer is installed through network, that is, the downloaded installer is just an empty shell and the real Python installation package needs to be downloaded online during the installation process.
4. I choose "Windows x86-64 executable installer" which is a complete 64-bit offline installation packages. Double-click the downloaded python-3.8.1 (64 bits)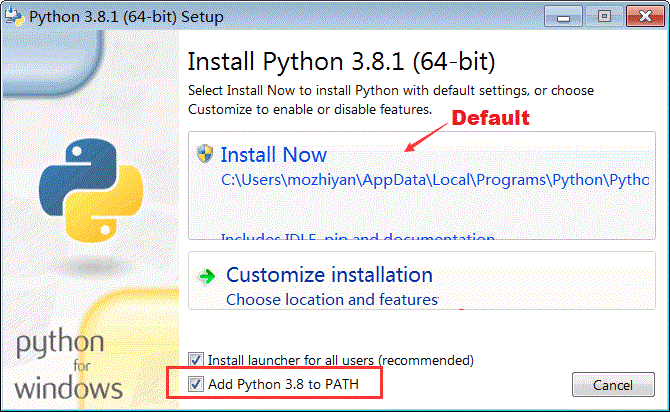 5. Please check "Add Python 3.6 to PATH" if possible. This will add the Python command tool directory into the system PATH environment variable. It will be very convenient to develop programs or run Python commands in future.
6. Basically, Python supports two type of installation methods:
a. Default installation: All components will be checked and installed on the C drive
b. Custom installation: The components will be selected manually therefore to be installed into another drive. Click 'Customize installation' to avoid too many files on the C drive.
7. Select the Python components that you want to install in your system.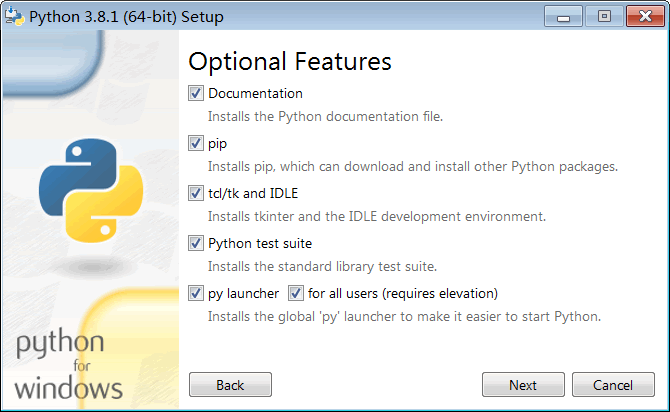 8. Click "Next" to continue and select installation location.
9. Click "Install" and wait for few minutes to complete the whole installation.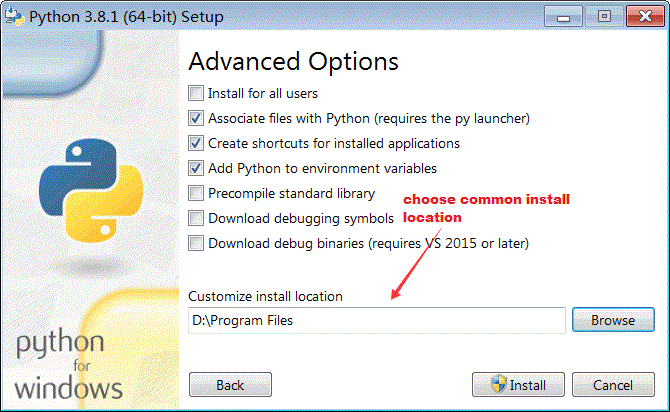 10. After the installation has completed, open the windows command prompt and enter the python command (note that the letter p is lowercase). If you able to see the information of Python version and >>> symbol appears, it means that you have installed the Python successfully as shown in the following figure.